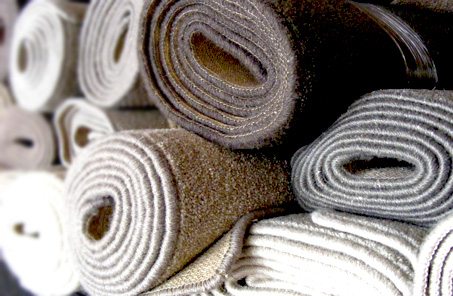 At Onehunga Carpets & Rugs we offer a full overlocking and carpet edging service, and because we have machinists in our factory we don't out-source your work, meaning we save you time and money.
Turn your carpet remnants into rugs or mats
Alter the size or shape of your existing rugs or mats
Custom made rugs or mats to your specific size or shape
Get your worn overlocking re-edged
Bring your carpet remnants into us for overlocking – no appointment necessary.
Carpet Edging
We also offer other carpet edging options:
Thin tape binding
Concealed edge binding
Bordered
If you have any questions regarding our overlocking services, please contact us to discuss.
Pricing
Basic overlocking costs just $8.00 inc GST per running meter
Thin tape binding – $9.00 inc GST per running meter
Concealed edge binding – POA
Bordered (jute, cotton, linen, canvas, faux leather, leather) – POA
Additional labour costs may apply for large items and irregular shapes / cutting and handling – POA
Timing
We operate on a standard 2-5 working days turnaround with the exception of concealed edge binding and Artisan borders which can take up to 4 weeks.
DISCOUNTED CARPET RUGS & MATS
Discount Carpet Rugs and Mats
We are New Zealand's largest manufacturer of carpet rugs and mats, supplying outlets nation-wide such as The Warehouse, Mitre 10 and Foodstuffs. Our carpet rugs are made and overlocked on-site, so we always have an extensive range to choose from.
In our showroom we stock a wide range of our standard size carpet rugs and mats perfect for doorways, coffee tables, dining tables, and lounge and bedroom spaces:
90cm x 60cm
120cm x 60cm
150cm x 90cm
180cm x 90cm
1.8m x 1.2m
2.7m x 1.8m
3.6m x 2.7m
Protect your hallways with our standard carpet hall runners available in sizes:
3.6m x 70cm
3.6m x 80cm
Cut off the roll length to suit x 70cm
Purchase with confidence using our apro service if you're unsure of your measurements, or if you can't decide on which rug is right for your space.
Likewise with our carpet rugs – if you get home and it's not quite right, be it the colour, style or size, bring it back un-used and we'll exchange it for something more suitable.

Custom Made Rugs and Mats
Custom made rugs and mats are another option if our standard carpet rug sizes aren't suitable, or if you're after something completely custom shaped or cut from template. We can custom make any shape or size for you – choose from our wide selection of short end carpets, or bring in your own product. We can also alter the size of our standard carpet rug sizes for a small fee, and in some cases can even join existing rugs together.
Backings
If your rugs or mats are moving around, then we recommend Giltgrip Rug Grip, a non-skid rug adhesive. It can be used on both carpet and hard floors, and is available in 90cm and 180cm widths.
Contact us with your enquiries or visit us in our Onehunga showroom.